HARTFORD- On February 17th, 2017, Aetna's Bob Mara was promoted to the position of Field Supervisor.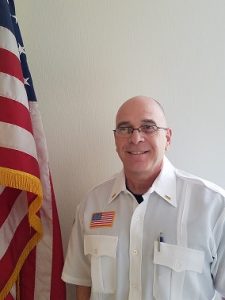 Bob is a graduate of Assumption College in Worcester, MA where he earned a Bachelor's of Science degree in Psychology and Sociology. He pursued a certification in Advanced Personal Training following graduation, and eventually assumed ownership of a gym in West Hartford. In addition to concentrating on Orthopedic Rehabilitation, Bob had the opportunity to work with professional athletes, and prepare members for fire and police physical agility testing.
In 2006, after 20 years in personal training and 10 years as a volunteer EMT in his hometown, Bob joined Aetna as a full time employee. He has continued to advance his education by taking numerous courses in the study of biology, chemistry and mathematics. He has persistently demonstrated his commitment and value to the company by becoming cross-trained as a Dispatcher, assisting new employees as Field Training Officer, and serving as a Union Steward mediating conversations between employees and management.
On behalf of the Aetna family, we would like to congratulate Bob on his promotion and look forward to great things from him.