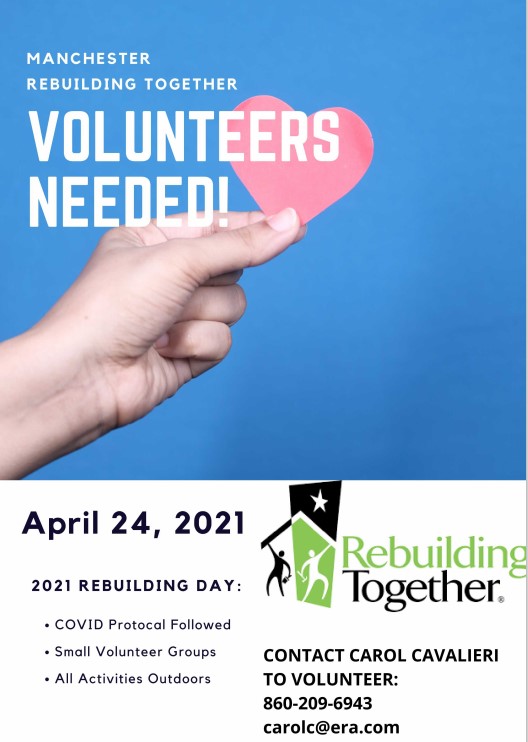 On Saturday, April 24th, 2021, Ambulance Service of Manchester employees, friends, and family members will participate in the Town of Manchester's 29th annual Rebuilding Together Event. The "First-Responder Group" will be led by Tim Lachappelle and will make up only a small portion of volunteers as nearly 1200 individuals registered for the workday. If you are interested in participating please contact Tim Lachappelle, ASM Team Leader for details.
REBUILDING TOGETHER is part of a National non-profit organization called Rebuilding Together. The goal of this organization is to bring communities together in efforts to assist those in need of general home repair and improvements.

This is a volunteer organization that, in partnership with the community, rehabilitates the houses of low-income homeowners. The program targets the elderly, disabled and families with children, so they may continue to live in warmth, safety, and independence. REBUILDING TOGETHER is a nonprofit, non-sectarian organization supported entirely by voluntary contributions of time and money. After months of planning and preparation, the program culminates on a National rebuilding usually the last Saturday in April. All repairs are completed on that one day.