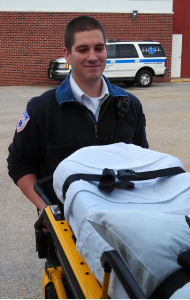 In a letter dated February 20, 2013, a patient's daughter wrote the following:
With this letter, I would like to express my gratitude to Heather D. and Cody L., who transported my father from Hartford Hospital to our home on February 13th. My father is very ill, and they both did everything possible to make him feel comfortable during the ride home. I am impressed with how considerate and caring they were.

Our family has had a lot of experience with medical staff and services, and Heather and Cody really stood out with their personal and professional qualities. I am so grateful for people like them who make the world a better place and wanted to make sure that I express my appreciation. They truly made a difference for my family and me that day. Thank you for much from the bottom of my heart.
– [Patient's Daughter] #13-13896