HARTFORD — On June 26th, 2017, seven EMTs were added to the Aetna team. As part of our continued growth, Aetna and ASM seek out only the best candidates. We look for employees who are focused on high-quality patient care, are team oriented and conduct themselves in a professional manner. During the orientation, employees learn about company philosophy and goals, quality assurance, and policies and procedures.
Luisa F. Marulanda: PART TIME, EMT. Hello everyone! My name is Luisa Marulanda and I am 24 years old. I've been a BLS instructor and EMS administrator for two years at CPR Training Professionals where I also received my EMT certification. I realized a few years ago that my calling involved a career that allows me to help others. This led me to become an EMT and begin my journey as a first responder. My ultimate goal is to become a Paramedic. I plan to accomplish this in the near future and after gaining experience as an EMT for Aetna. Thank you for the opportunity.
---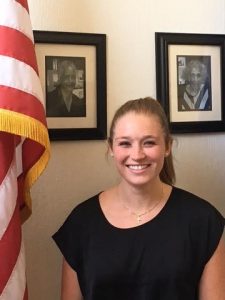 Kristen Wall: PART TIME, EMT. Hi! My name is Kristen Wall. I am 22 years old and just graduated from the University of Maryland where I studied Kinesiology. I have lived in Avon my whole life and have returned after college to gain some more medical experience before hopefully matriculating to an east coast PA school. Ultimately, I am hoping to be a PA specializing in emergency medicine. In my free time, I like to work out and travel. I just returned from Europe where I was backpacking for 3 weeks!
---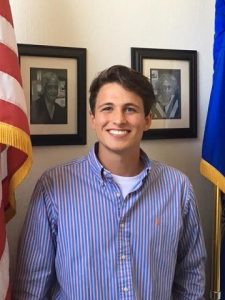 Anthony Chirico: PART TIME, EMT. I am 21 years old and currently a senior at UCONN. I am pursuing a B.S. in Biology and Psychology. After college, I plan on applying to medical school or PA school. I have been a Connecticut resident for my whole life. I live in Glastonbury currently, but I grew up in Manchester, Connecticut. Outside of work, I like to get active! I enjoy hiking, skydiving, biking, and traveling. I look forward to working for Aetna Ambulance and I am happy to be a part of the team!
---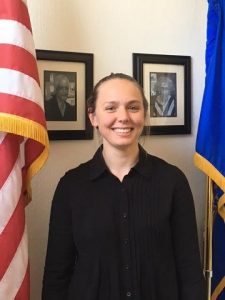 Kristen Askin: FULL TIME, EMT. I'm 27 and originally from Boston, but have spent most of my life in Danbury. I've been working at Nelson Ambulance since February 2016, and volunteering for Newtown Ambulance since November 2015. I got into EMS after lifeguarding for 3 years on Candlewood Lake in Danbury. I graduated from WCSU with a BA in writing but have found being a first responder to be a much more rewarding experience. I plan to attend the medic program at Capitol Community College. Outside of work I enjoy reading and kayaking.
---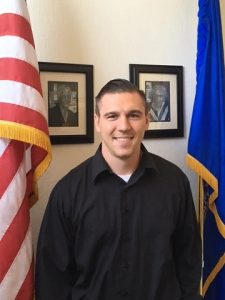 Nick Caisse: PART TIME, EMT. My name is Nick Caisse. I'm 24 years old and from Portland, CT. I currently reside in East Hampton, CT. I joined the military 7 years ago as a Military Police Officer and deployed to Afghanistan in 2012 to 2013. In 2014, I re-classed to a Combat Medic and became the Training NCO of a medical unit within the state. I began volunteering in my local community where I decided to pursue EMS as a career. I'm currently coming off of active duty and attending a Paramedic program either at Capitol Community College or New Britain EMS Academy starting this September with the goal of eventually becoming a Flight Medic. I'm excited, and thankful for the opportunity to work with and learn from all of you!
---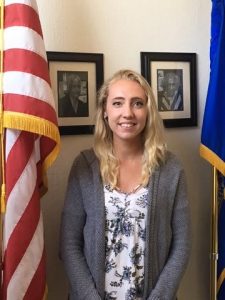 Nicole Kozlak: FULL TIME, EMT. My name is Nicole Kozlak and I am from Torrington, CT. I am 22 years old and I just graduated from UConn with a B.S. in Allied Health Sciences and a minor in Molecular and Cell Biology. I have been an EMT for a year and a half and I am a volunteer EMT with Winsted Area Ambulance Association. For the final two years at UConn, I was one of the instructors for the EMT class offered at the Storrs campus. I really enjoyed teaching and interacting with students and helping them to develop their skills. I also just recently became a CPR instructor. I plan on applying to PA school within the next year and a half and am very interested in Emergency Medicine and Orthopedics. I'm so grateful to now be a member of the Aetna team and can't wait to start learning and gaining experience!
---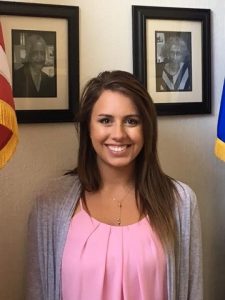 Lauren Hartwell: FULL TIME, EMT. I graduated from CCSU with a Bachelor's degree in Bio-molecular Science. I started in EMS in 2014 at Vintech Ambulance Service in Litchfield County. Future plans involve either further school for a PA degree, or pursuing a career in pharmaceutical sales. Traveling is my passion and seeing the world is my goal.