Monthly Archives:
March 2021
MANCHESTER- On Wednesday, March 17th, 2021 Ambulance Service of Manchester will host our seventh American Red Cross Blood Drive at ASM's headquarters. Employees, friends, family, and community members are welcome to participate. Put on your green, and come share a pint with us! Please click on the link below to register in advance.
CLICK HERE TO MAKE AN APPOINTMENT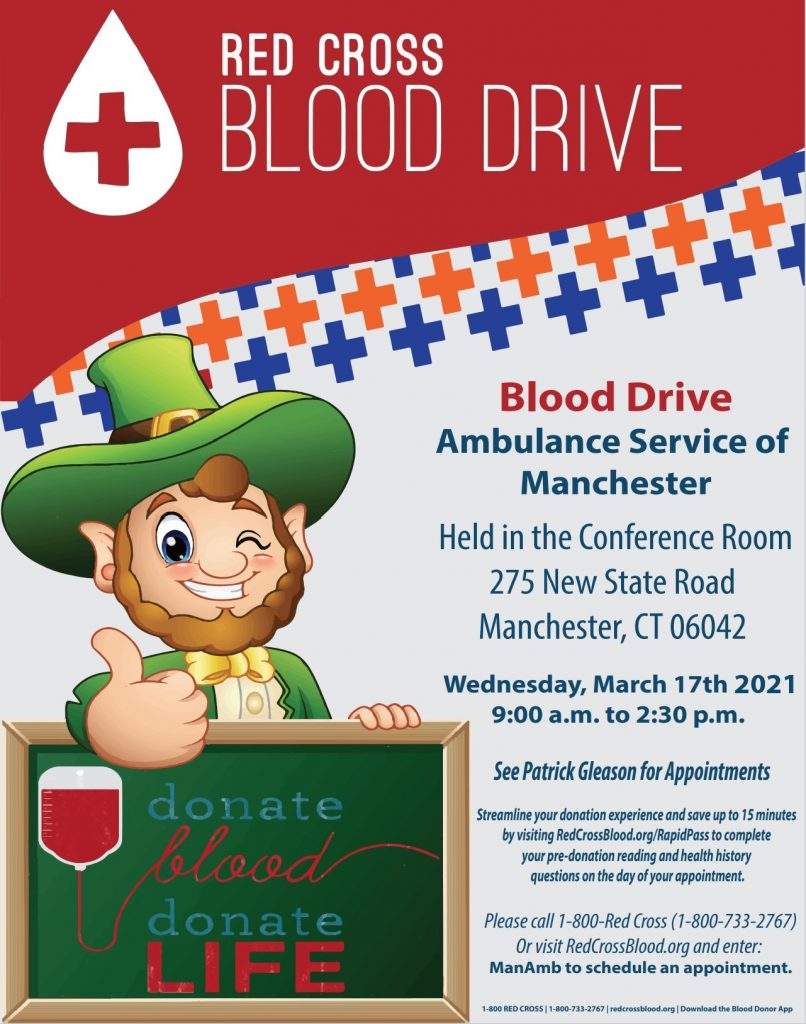 I think one of the greatest things about being a paramedic at the Ambulance Service of Manchester is having access to some of the highest quality equipment, paired with advanced level high fidelity training. For example, we are one of the only services in the State of Connecticut whom supplies a multimode ventilator with BiPAP capabilities on every single paramedic level ambulance and fly-car.  These advanced ventilators allow us not only to provide high-quality advanced critical care interfacility transports but also allow us to provide ICU level care in the field to our high acuity emergent patients in any of the communities in which we serve.