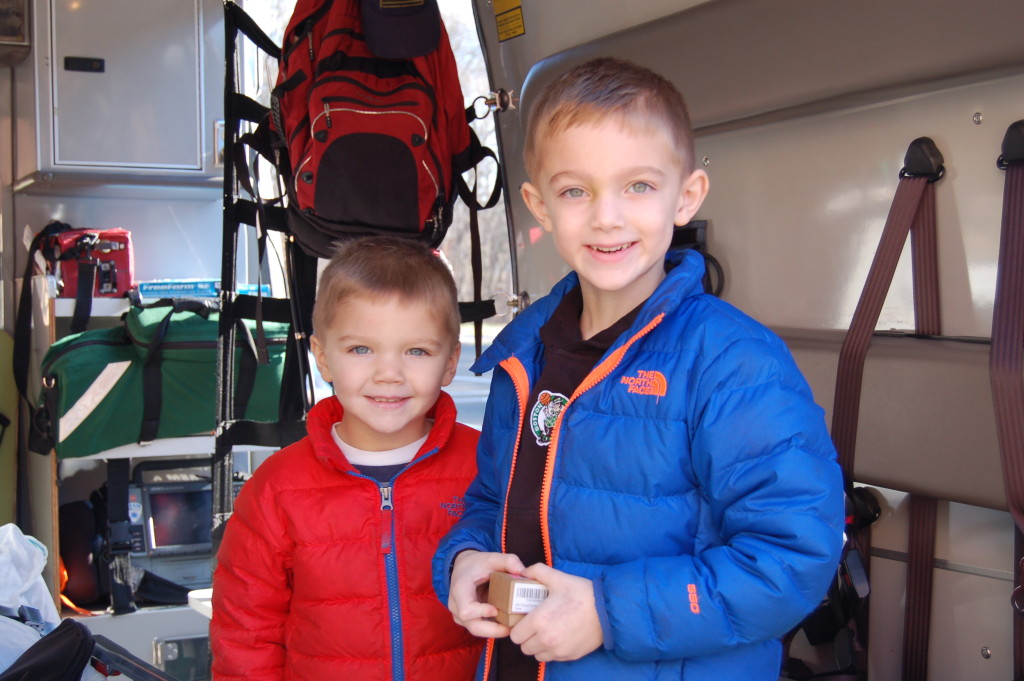 MANCHESTER — On December 28, 2015 ASM Paramedic Josh Traber was visited by a family who wanted to thank them for caring for their three year old son Wesley. In June of 2015 Wesley had an allergic reaction to peanuts in South Windsor and was treated by Josh. Since that time he has asked each time he has seen an ambulance whether each one was "his ambulance".
Wesley's mom brought cookies and Josh gave Wesley and his older brother a tour of the ambulance. She said via email after their brief reunion, "Josh was wonderful to us that day.  He made me feel calm and at ease, and I am grateful for that.  The job you all do is really a gift, and you touch so many lives on a daily basis it takes a special person to do what you do."
*Pictures and details appear with express permission.