MANCHESTER — On March 9th, 2018 the Ambulance Service of Manchester promoted three from within its EMT ranks to the post of Field Training Officer: Bianca Krzynowek, Ryan Bochman, and Kyle Caldwell. FTOs are utilized primarily to train newly hired employees in the performance of their duties as EMTs.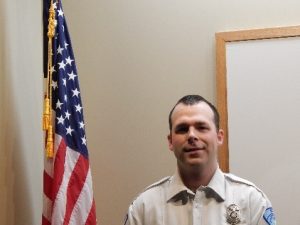 Kyle Caldwell: I have been with ASM now for about 5 years and an EMT for around 6. I started in EMS when I wasn't sure where I wanted to go in my life or what I wanted to do. After a short stint working for Ellington Ambulance, I landed a job at ASM which has given me a lot of opportunity to grow. I have an amazing wife who has always encouraged me to better myself and been very patient and understanding with all the long days and hours I've put into this job. I am very fortunate to have both my wife and this job.
---
Bianca Krzynowek: My name is Bianca and I have worked at ASM for around 3 years. I am very excited to be promoted to FTO at ASM because I love meeting new people. I also think that knowing how to be safe on scene while doing this job is important and I hope to be able to instill that in my new fellow coworkers so that they can lead safe and prosperous careers in EMS. Right now I live with my German Shepard Toby and my horse, Abe. When I'm not at work I am running, at the gym, snowboarding, riding my horse, or hiking with Toby. I can't wait to get started FTOing!
---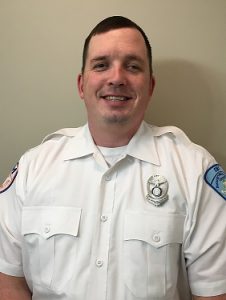 Ryan Bochman: I have been an EMT at ASM for a little over 2 1/2 years and an EMT for approximately 9 years. I have been married for almost 4 years and have just become a father to a healthy and beautiful baby boy.  I became interested in the medical field at 17 when I volunteered for Haddam Fire Company as a firefighter/MRT-now EMR. I took great pride in helping people in what might be one of the worst moments of there life. Over my time as an EMT, I have learned a lot from those working around me, as well as assisting in the education of others and students. As I join the ranks of FTO at ASM, I look forward to training and assisting new employees as they transition to working in EMS full time. I look forward to the opportunity to share the knowledge I have learned over the years with newer EMT's to make them the best medical professional they can be.