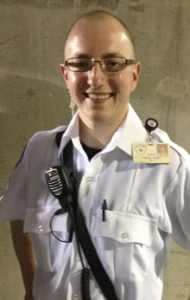 ASM's Justin Rosen Pursues Government Relations Career in Washington, D.C.
My name is Justin Rosen. I am a former Emergency Medical Technician and Field Training Officer with the Ambulance Service of Manchester (ASM). I recently left ASM to pursue a government relations career in Washington D.C. After four and half great years with ASM, the time was right for me to finally make the big move.
I joined the ASM team in the winter of 2008 while I was a student at the University of Connecticut. When I was first hired, I thought that working for ASM would be a part-time college job. After a few months, I realized that was not the case. ASM is a family of dedicated, intelligent, and caring people. Everyone from the CEO on down to the road crews makes you feel welcome as soon as you walk in the door. After graduating, I knew that working at ASM would always be much more than a career.
As an emergency worker, we would arrive in people's lives during some of the worst times. Whether it was a medical emergency or a routine transfer, most people were never excited to enter an ambulance. I enjoyed these opportunities to help ease a patient's anxiety and make a difference in their life.
After two years at ASM I was hired at the State Capitol and continued with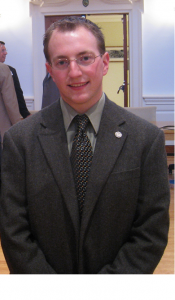 ASM working evenings and weekends. My work with ASM was instrumental in honing my ability to help constituents and shape policy at the State Capitol. I had the unique ability to see socio-economic programs directly implemented in the greater Manchester area. From there I was able to provide prospective and advice on what worked and what didn't.
Overall, there is no doubt in my mind that my time at ASM were some of the most positive and influential years of my life. I cannot thank the ASM team enough for the opportunity to have worked there.