HARTFORD —  In a correspondence from Dr. James Parker of Connecticut Children's Medical Center:
Calling all Paramedics, EMTs and EMS students!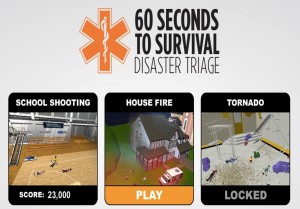 Leaders of the Study are examining the utility of the video game as a learning tool for START/JumpSTART.
You are invited to participate in this fun research study based out of Yale University School of Medicine.
WHAT DO I GET?
Access to an online GAME where you learn & practice MASS CASUALTY TRIAGE for PEDIATRIC and adult patients.
3.25 hours of CME time.
$15 Amazon Gift card.
WHAT DO I HAVE TO DO?
Agree to play the game once a week for 15 minutes (for 13 weeks).
Provide feedback on the game when prompted.
I'M IN, HOW DO I SIGN UP?
please email me at JFParke@ConnecticutChildrens.org
Please include what organization you're from.
She will send you the link to the game and further details about CME.
Remember, you can withdraw at any point – (but won't get the gift card).
Your reply implies verbal consent (information sheet at end of message).
Feel free to contact me with any questions!
Jim Parker, MD
EMS Liaison
860-837-5432
jfparke@connecticutchildrens.org
Aetna and ASM are not affiliated with this study.