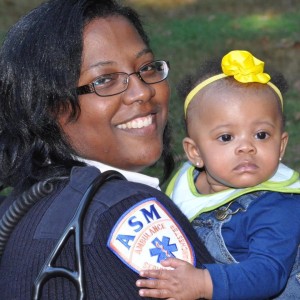 By EMS1 Staff
HARTFORD, Conn. — A Connecticut foundation is raising support to launch a statewide confidential and anonymous Peer Support phone line for EMS providers by the end of 2015.
The Carolyn Edwards Foundation, a Connecticut based nonprofit, was formed after Carolyn Edwards, a Manchester EMT, was involved in a motorcycle accident in 2014. The initial mission of the foundation was to support Edwards, her children, and her recovery from a traumatic brain injury.
During the weeks that followed Edward's injury and the killing of EMT Donavan Alden, at about the same time by a drunk driver, it became evident to the foundation that the EMS community in the state lacked a support structure for stress release and relief. The foundation is undertaking the effort to create a peer support line, from EMS providers, for EMS providers, to provide the support and resources an at-risk EMS provider may need during a time of crisis.