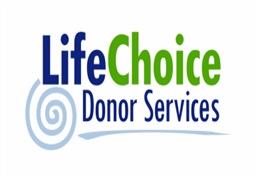 I began my career in the Westport, CT, Fire Department in 2007 as a 20-year-old kid who had just achieved his lifelong goal of becoming a firefighter.  During the first few years of my career, I became a volunteer with Donate Life CT to raise awareness about organ and tissue donation.
Ironically, only a couple years later, I blew out my knee on the job and required surgery that involved donated tissue.  I went through nine months of rehabilitation to get conditioned to do the job again and went back on the line.  Throughout this time, I had given speeches and worked events as a volunteer for organ and tissue donation, always thinking that organ donation was the biggest and most iconic part.
It wasn't until I met another volunteer who had lost a sister in a motor vehicle accident that I realized how important tissue donation is.  We were talking about it and I mentioned how I never really felt like I had much "street cred" being a tissue recipient giving speeches next to heart and liver recipients.  She then told me about her sister and how she was only able to donate her tissue due to the circumstances of her accident.  I was truly humbled hearing her talk about how the experience of losing a sister was able to have some positive outcome.  And that is really the reason that I feel organ and tissue donation is so important, especially in the emergency services field.
Every day we are faced with terrible and tragic scenes where people lose their lives.  But given the advances in modern medicine, we have the ability as human beings to turn something tragic into something heroic and courageous.  I think that the mission of organ and tissue donation is an extension of our mission in the field, and I encourage everybody to talk it over with their friends and families.  Chances are you know somebody who has benefited from organ or tissue donation.  Even if you don't, the statistics showing the need for more registered donors are staggering.
I encourage you to learn more about organ and tissue donation and consider becoming registered donors.
– Firefighter Joseph Arnson