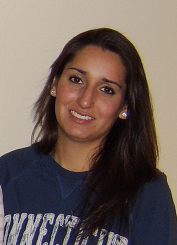 HARTFORD — On January 6, 2012 three Paramedics and one EMT were added to the Aetna team. As part of our continued growth Aetna and ASM seek out only the best candidates. We look for employees who are focused on high-quality patient care, are team oriented and conduct themselves in a professional manner. During the orientation, employees learn about company philosophy and goals, quality assurance, and policies and procedures.
Two biographies were available at time of publishing:

Jordan S, 25, Middletown, EMT-B. Jordan received her education at UConn, Purdue University, Charter Oak State College and the Bristol EMS Training Center. Formerly employed in retail her hobbies include reading, baking, exercising and rooting for the Red Sox.

Matthew Carter, 29, Vernon, Paramedic. An Eastern CT State graduate, Matt uses his free time to ski, shoot and run.