HARTFORD — On November 5th, 2018, five EMTs were added to the Aetna team. As part of our continued growth, Aetna and ASM seek out only the best candidates. We look for employees who are focused on high-quality patient care, are team oriented and conduct themselves in a professional manner. During the orientation, employees learn about company philosophy and goals, quality assurance, and policies and procedures.
---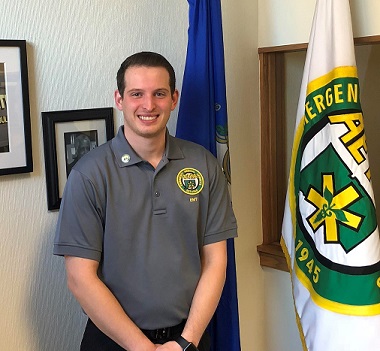 Alex England: FULL TIME, EMT. My name is Alex England. I graduated from the University of Connecticut in 2015 with a Bachelor's in Physiology and Neurobiology as well as a Bachelor's in Molecular and Cell Biology. I have been an EMT for two years and have been working in the Saint Francis Emergency Department as a Technician. My professional goal is to become a Doctor. My fields of interest include Emergency Medicine, Orthopedics and Family Medicine. I am excited to be joining the Aetna team this fall as an EMT-B.
---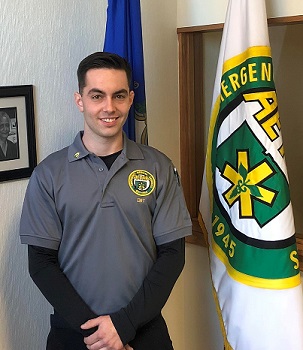 John Magnuson: FULL TIME, EMT. My name is John Magnuson. I am 22 years old from North Haven CT. This past spring, I completed EMT training at Code One. I also hold certifications in Firefighter I and II as well as HazMat Awareness and Operations. In my free time, I am a volunteer firefighter in North Haven and I also enjoy snowboarding, kayaking and quading. I am looking forward to starting my career at Aetna and continuing my education to one day become a paramedic. My future plan is to become a Fire Medic. I'm excited to start working with all of you!
---
Kelsey Lopata: FULL TIME, EMT. Hi, I am Kelsey. This past spring I was certified as an EMT through Code One in East Hartford. I searched for a career in the medical field and found EMT a great entry point. I am excited that I received a position at Aetna and look forward to furthering my experience as a medical professional.
---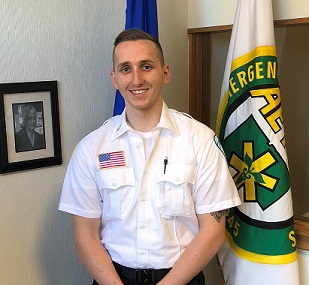 Aidan Mace: FULL TIME, EMT. Hi, my name is Aidan Mace. I'm currently finishing up my paramedic program at capital community college. I've been an EMT for just over two and a half years. I started at AMR and have worked at Glastonbury EMS for the last almost two years now. I'm excited and looking forward to being a part of the Aetna team.