MANCHESTER — On October 26th, 2018 seven EMTs were added to the ASM team. As part of our continued growth, Aetna and ASM seek out only the best candidates. We look for employees who are focused on high-quality patient care, are team oriented and conduct themselves in a professional manner. During the orientation, employees learn about company philosophy and goals, quality assurance, and policies and procedures.
---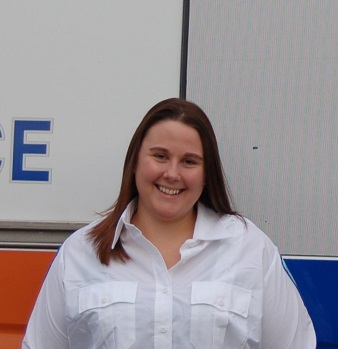 Sandra Parker: FULL TIME, EMT. Hi Everyone! My name is Sandra Parker. I'm 25 years old. I grew up in Western MA and currently reside here in Manchester CT. I received my EMT-B license in the spring of this year after completing the New Britain EMS Academy program. I hold a bachelor's degree in Communications with a focus in Social Media Marketing from Worcester State University. It wasn't until a year left of my program when I decided healthcare was where I wanted to be. I have spent the past several years at two different hospitals working in different areas. That experience just enforced how much I wanted to actually be in healthcare. I'm a dog mom to Louie my 1.5yr old black lab mix. In my spare time I love traveling and going to the beach in the summer and exploring my new state! I'm excited to start this new adventure and the opportunities I will have! I'm looking forward to growing personally and professionally. I can't wait to meet and work with all of you!
---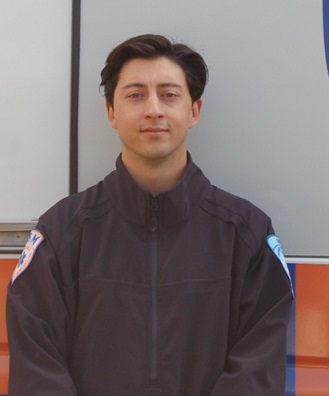 Andrew Hinchliffe: FULL TIME, EMT.  My name is Andrew Hinchliffe and I am one of the recent new hires here at ASM.  I'm excited to get started in health care and eventually transition into becoming a paramedic.  My interest in helping people comes from my love of extreme sports and being prepared for anything. I'm looking forward to caring for people with interesting stories coming from all backgrounds.
---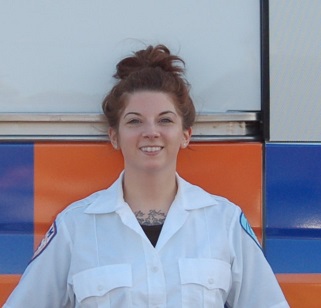 Rebecca Vest: FULL TIME, EMT. My name is Rebecca Vest I am 29 years old. I attended Central Connecticut State University where I completed a bachelor's degree in both Anthropology and Sociology. For five years after graduating I worked with students across ages on the autism spectrum and their families. My new passion in health care started with caring for medically fragile students within the classroom. Through my own medical journey, I have met many caring and loving people that made my diagnosis of Endometriosis easier and continue to raise awareness. I plan to see where my career as an EMT takes me, gain experience, and possibly pursue the next step as a paramedic.
---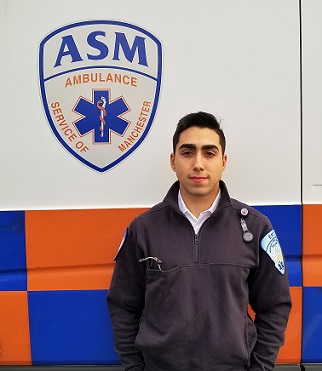 Deniz Yarsuvat: FULL TIME, EMT. My name is Deniz Yarsuvat and I'm 22 years old. I moved from my home of Istanbul, Turkey to the U.S. at age 17 to pursue a bachelor's degree in biology from the University of Connecticut. Upon graduating, I received my EMT-B certification from UCONN and have been an active volunteer in Coventry Fire Department ever since.  I plan on returning to UCONN medical school in 2019 to pursue a career in general surgery. When I am not working and studying I enjoy weightlifting, running, and video games. I am very excited and thankful for the opportunity to work with ASM and further my career in EMS.
---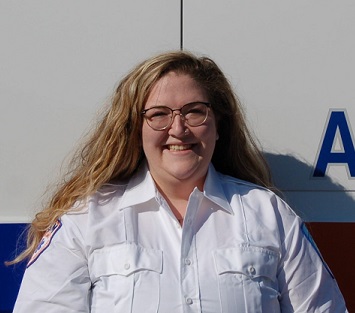 Hannah Scrivener: FULL TIME, EMT. My name is Hannah Scrivener, I was born in Austin, Texas but grew up in Connecticut. I have been working as an EMT for the last year in the Emergency Dept. at CCMC, as well as volunteering with Mansfield Fire Dept. I obtained my EMT certification through Code One. I attend school full time, which I started at University of Southern Maine, and I hope to be done in the next couple of years. I am excited to be joining the ASM team and building my career. During my free time, I love to go hiking and camping. I am currently adopting a two year old dog into my life whose name is Levi.
---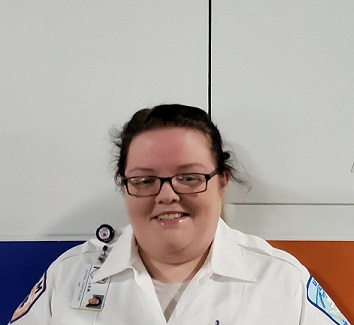 Alyssa Chapdelaine: FULL TIME, EMT. Hello. My name is Alyssa Chapdelaine. I'm an EMT-B. I went to college at QVCC in Danielson for my EMT certification. I've been an EMT for 4 years. My first job was for American Ambulance in Norwich. Before I was an EMT I was a Home Health Aide and PCA with DayKimball in Putnam. My goals in the future are to become a Paramedic. I'm planning to attend Capital's Paramedic Program. I look forward to working at ASM and gaining more experience before starting school.
---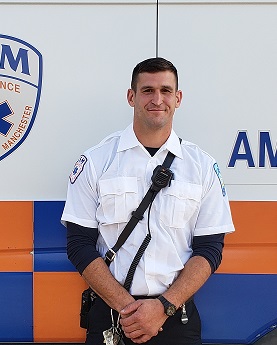 Philip Zetterstrom: FULL TIME, EMT. Hello my name is Philip Zetterstrom. I am 34 years old. I've worked in the landscaping/construction industry for quite some time and I am excited to start a new career as an EMT.  After I completed my EMT course at CPR Training Professionals, I couldn't wait to get started in the field of ems.  I would love to at some point become a firefighter.