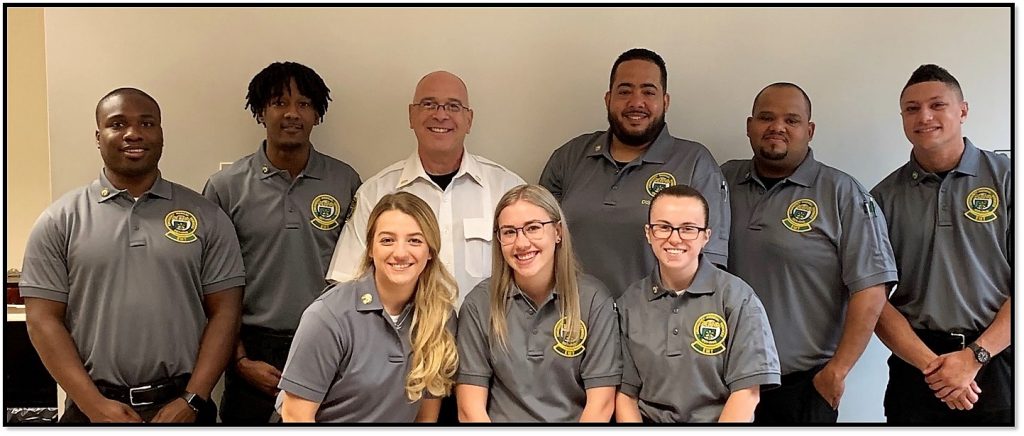 HARTFORD — On July 15th, 2019, seven EMTs and one dispatcher were added to the Aetna team. As part of our continued growth, Aetna and ASM seek out only the best candidates. We look for employees who are focused on high-quality patient care, are team oriented and conduct themselves in a professional manner. During the orientation, employees learn about company philosophy and goals, quality assurance, and policies and procedures.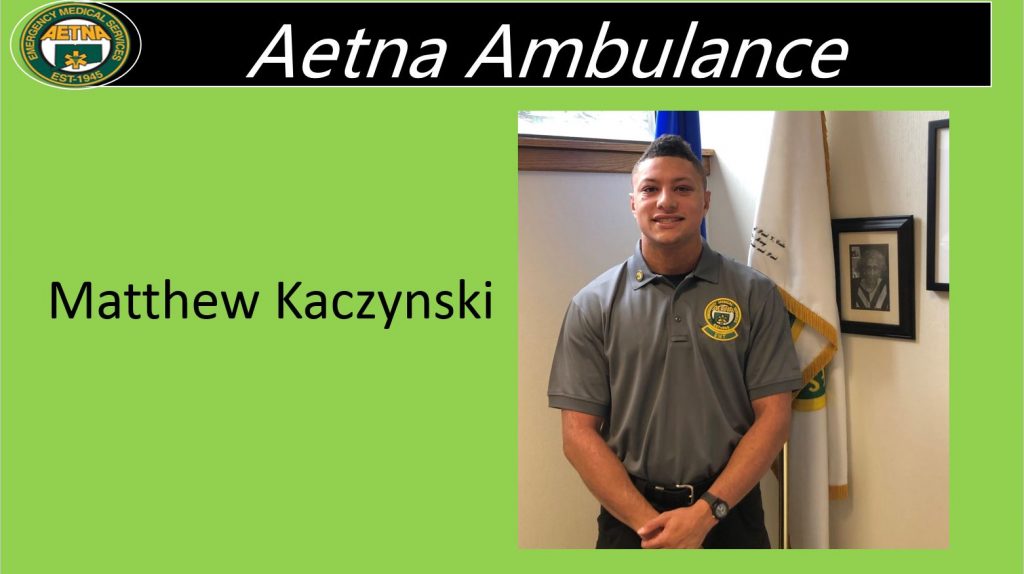 Matt Kaczynski: PART TIME, EMT. Hello! My name is Matt Kaczynski and I completed my EMT training last summer in New Britain. I will graduate from the University of Rhode Island in December with degrees in Cell & Molecular Biology and Spanish, with the ultimate goal of a career as a physician or physician assistant. I am very excited to apply both my education as a student and training as an EMT, and I look forward to working as a part of a team while learning even more in the medical field!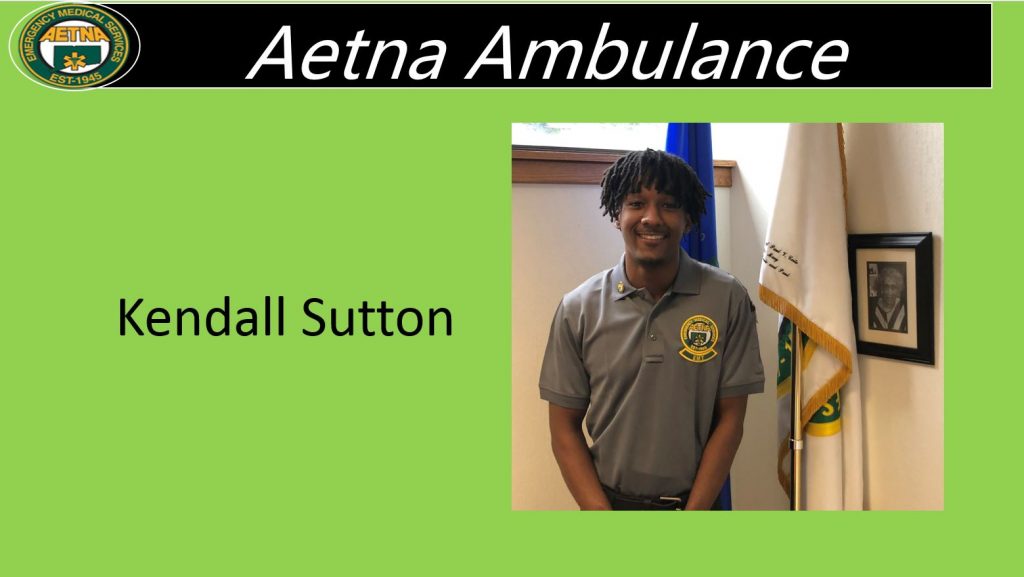 Kendall Sutton: FULL TIME, EMT. Hello! I'm Kendall Sutton, I was formerly a criminology student at Central Connecticut State University. During my time at CCSU, I worked as a security guard. It was there I found my desire to transition into the healthcare field. I most recently have worked as a patient care tech in Hartford. My ultimate goal is to return to school & study to be a chiropractor. In the more immediate future, I'm looking to make the most of my experience in pre-hospital care & hopefully become an EMT-I. I'm thrilled & grateful to be continuing my healthcare journey with Aetna Ambulance.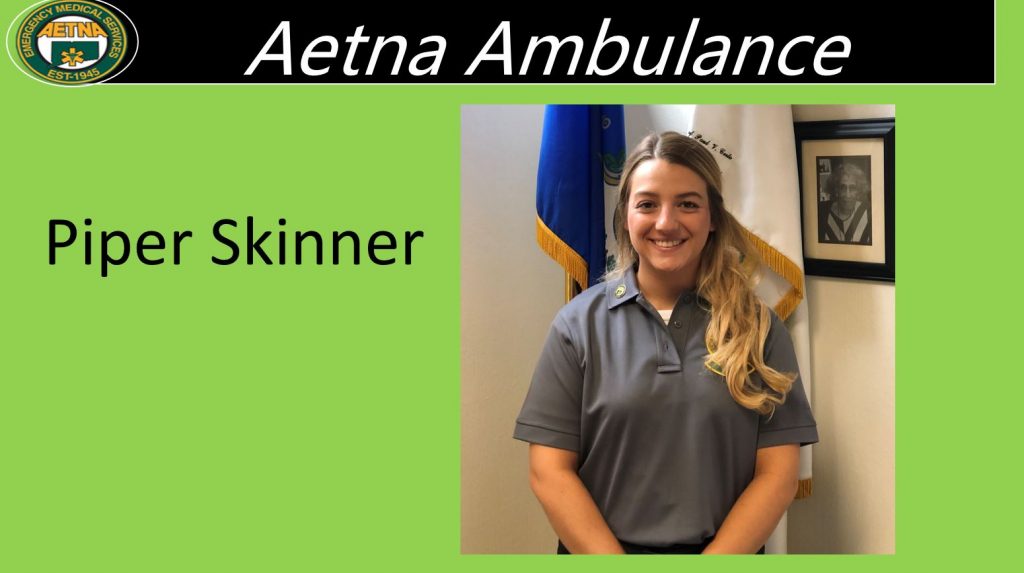 Piper Skinner-: FULL TIME, EMT. Hello my name is Piper Skinner, I am a recent graduated of Wagner College in New York where I earned my BS in Chemistry with a concentration in Pre-Med. My future goal is to become a cardiac surgeon but before I go back to school, I want to see medicine from all sides which began with me volunteering in a hospital, working as a medical assistant at an urgent care and now being an EMT for Aetna.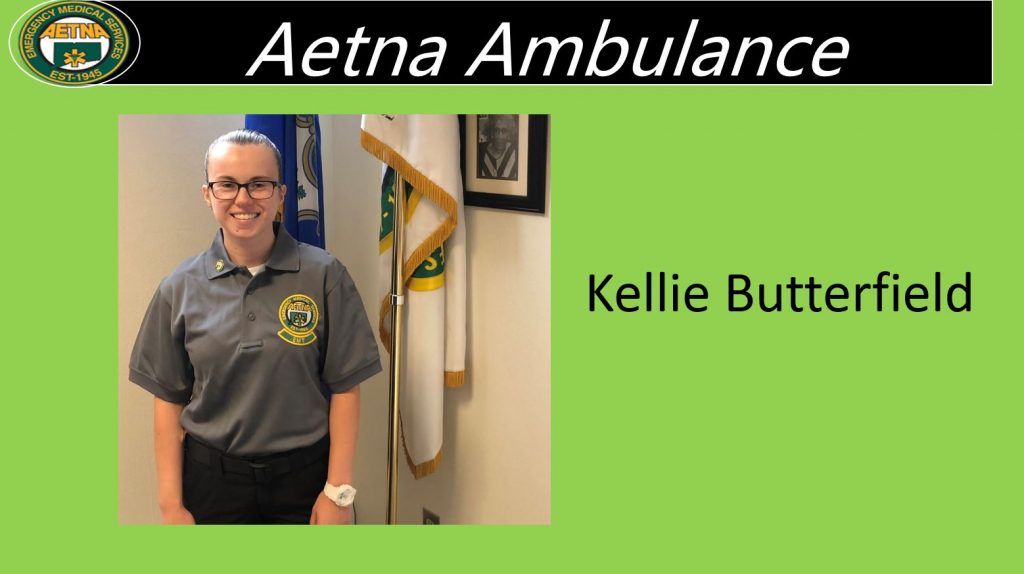 Kellie Butterfield: FULLTIME, EMT. Hello! My name is Kellie Butterfield, I am 24 years old. I graduated from Western Connecticut State University with a degree in Criminal Justice. Once I was out of school I was not sure what I wanted to do. A few of my friends were EMTs and I thought to myself, "Hey I could do that". I signed up for class and the rest is history. I have been an EMT for about a year now down in Norwich. I know I am still new and have a lot to learn, but so far I love the job. All I wanted to do was help others and in this career that is exactly what I get to do. I look forward to working at Aetna and meeting everyone!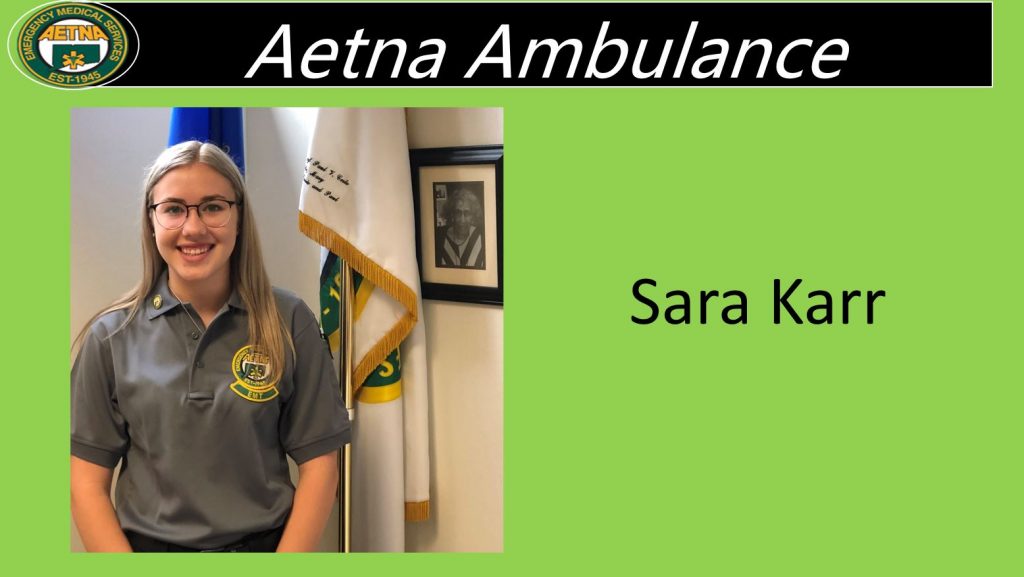 Sara Karr: FULL TIME, EMT. Hello, my name is Sara Karr. I have just recently graduated with my Bachelor's degree from Quinnipiac University. My future educational goal is to attend PA school and pursue a specialty in emergency medicine. In the past I have worked on the ambulance in Naugatuck and in the emergency department at Hartford Hospital. I am very excited to join the team here at Aetna!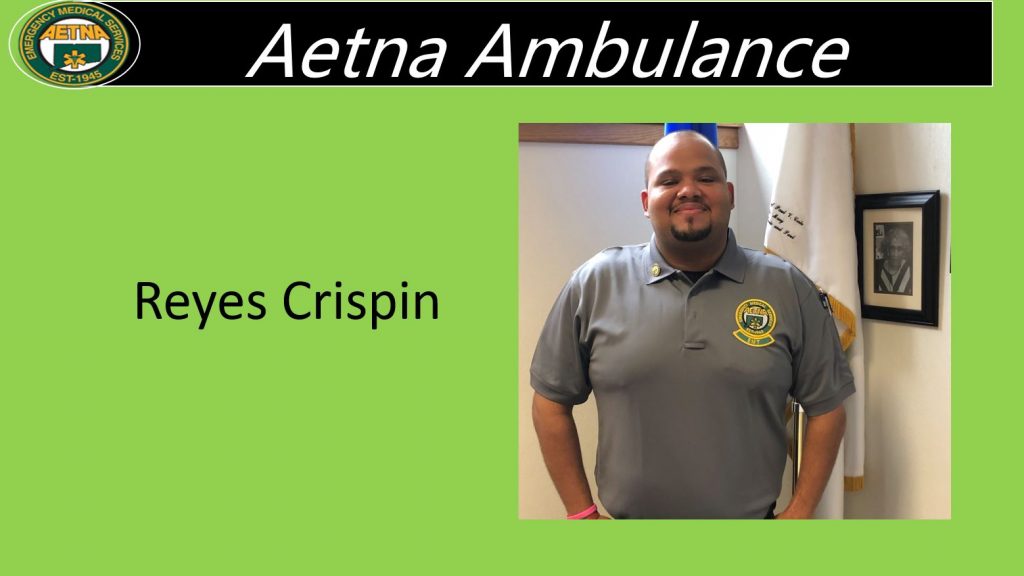 Reyes Crispin: FULL TIME, EMT. Hello, my name is Reyes Crispin. I look forward to starting my career with Aetna Ambulance and my goal is to work towards becoming a paramedic. I look forward to meeting my new work family and begin this new adventure to be able to continue improving my Pt contact skill while continue working as EMT and bring the best of me to the Pt.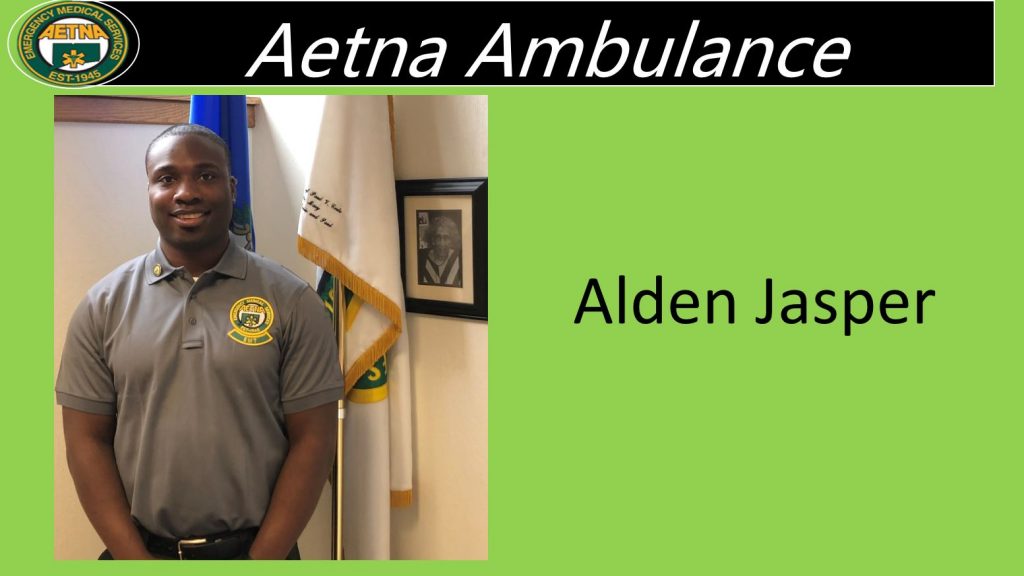 Alden Jasper: FULL TIME, EMT. Hello, I'm Alden Jasper. I attended Central Connecticut State University. I'm very excited to join the Aetna team. EMS workers do such an important job in the community. I look to getting some real life experience in the field before pursing paramedicine.