HARTFORD – As of June 12th, 2019, Cole Ashker has been cleared by Hartford Hospital medical control for independent dispatch as a paramedic to the towns that Aetna serves. Cole started at Aetna in June of 2016. His preceptor was Paramedic Michael Bouley. Cole offered the following sentiment: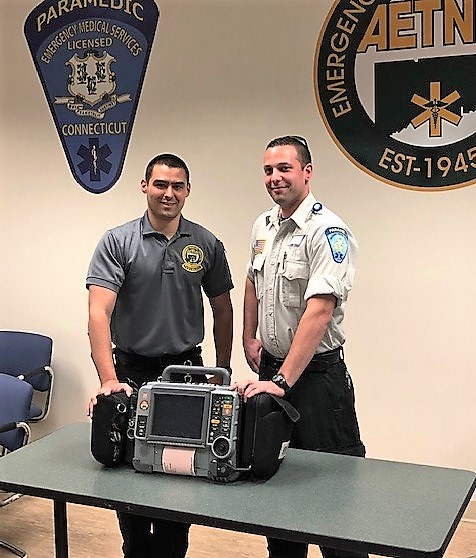 "I've worked with Aetna Ambulance as an EMT since 2016, and I just recently graduated from the New Britain EMS Paramedic Program. I had the pleasure of precepting with Mike Bouley, someone I consider not only a phenomenal medic, but a friend. We've had a lot highs and lows for these past 8 weeks, and I've certainly made my fair share of mistakes in that time. That being said, I wouldn't have wanted to learn from anyone else. I can confidently say my future successes as an ALS provider will largely be due to his guidance and wisdom. I look forward to working side by side with him and all of Aetna's exceptional paramedics."
As with all precepting phases at Aetna, Cole's final approval came from Hartford Hospital after shadowing him and his preceptor in the field as they responded to emergency calls. On behalf of the Aetna Family, we would like to wish Cole the best of luck and say we are very proud to have such skilled professionals on staff.