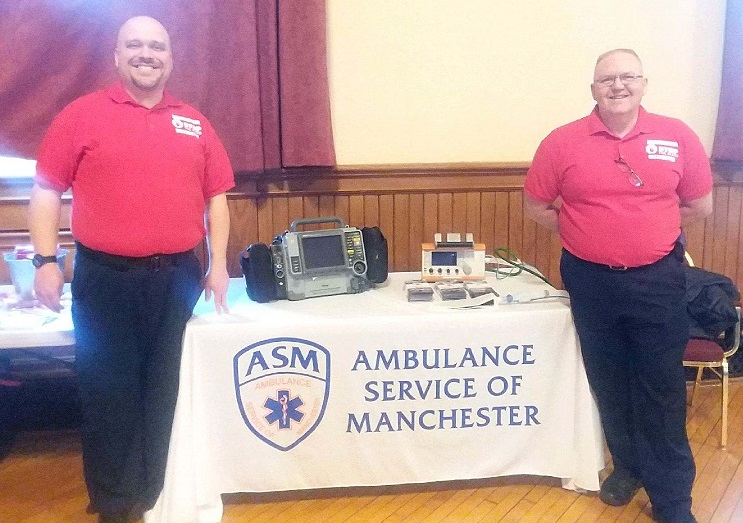 MANCHESTER-On Saturday, March 31, 2018 the town of Manchester joined with over 600 communities across the nation in observing the inaugural "Stop the Bleed Day" by hosting the American College of Surgeons' Basic Bleeding Control course. This course, which was offered free of charge to members of the community, provided participants with the knowledge and skills needed to save a life in the event of a serious bleeding emergency. Bleeding is the number one preventable cause of death associated with a traumatic injury, regardless of the cause of that injury.
Manchester's course was coordinated by Manchester Fire-Rescue-EMS and the Greater Manchester Chamber of Commerce.  ASM's Paramedic Greg Derosier and EMT/Field Training Officer Cory Lachance joined representatives from the Connecticut Office of Emergency Medical Services, Manchester Police Department, Manchester Fire-Rescue-EMS, Manchester Public Schools, and Manchester Health Department to teach participants hands-on bleeding control techniques.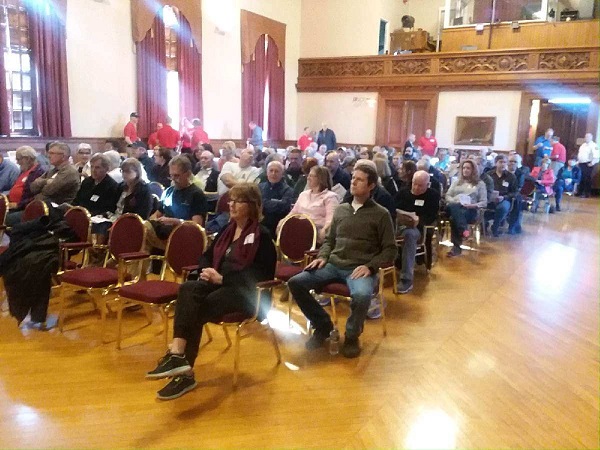 According to a press release available on the American College of Surgeons (ACS) website:
"Stop the Bleed traces its origins to the aftermath of the Sandy Hook School shootings on December 14, 2012. Shortly afterward, the ACS partnered with law enforcement and other interested national organizations to develop the Hartford Consensus. Out of this Consensus (where the initial meetings convened in Hartford, Connecticut), emerged an emergency response goal to improve survival following mass shootings and other intentional acts of mass violence by empowering civilians to take life-saving action when the need arises, regardless of the situation or cause of the significant bleeding.
After recommendations of the Hartford Consensus were released, Stop the Bleed, a national public awareness campaign was launched in October of 2015 by the White House and then-President Obama, with a call to action to begin training more people to become immediate responders. Stop the Bleed cultivates grassroots efforts that encourage bystanders to become trained, equipped, and empowered to help in a bleeding emergency, thus becoming the first vital link of the trauma care chain of survival."
If you were unable to attend this course and wish to receive this potentially life-saving training, it is offered on an ongoing basis, FREE of charge, to anyone interested.  Please visit http://bleedingcontrol.org and click "Find a Class" to locate a class near you.
Above Post Drafted by ASM EMT/Field Training Officer Cory Lachance