MANCHESTER — On December 5th, 2017, ten EMT's were added to the ASM team. As part of our continued growth, Aetna and ASM seek out only the best candidates. We look for employees who are focused on high-quality patient care, are team oriented and conduct themselves in a professional manner. During the orientation, employees learn about company philosophy and goals, quality assurance, and policies and procedures.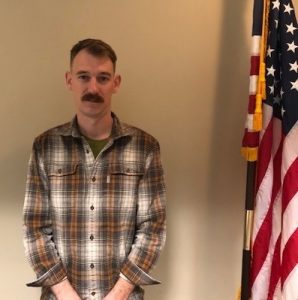 MATTHEW BURRELL: FULL TIME, EMT. My name is Matthew Burrell, I am 32 years old and originally from Columbia, CT. I received my first emergency medical training through the Marine Corps infantry taking Combat Lifesaver and T-CCC courses. After getting out of the military in 2010, I took an EMT course in Middletown, CT. I have since used my training to act as a remote EMT in disaster response deployments to Haiti, Indonesia, Malawi and during three seasons as a Wildland Firefighter on a Hotshot crew out of Southern Oregon. In June of 2016, I attended a Wilderness EMT course at SOLO Wilderness Medicine in North Conway, NH and re-certified as a NREMT-B. In the fall of 2016, I started Paramedic school at Bunker Hill Community College in Chelsea, MA and will graduate with my A.S. in Paramedic Studies this month. I look forward to joining the ASM team and working towards my goal of serving the community as a competent and compassionate provider and instructor.
---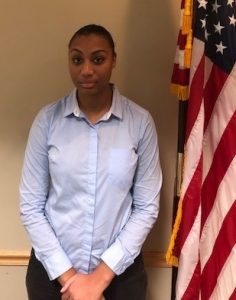 ANDREA WIMBERLY: FULL TIME, EMT. My name is Andrea and I am a current resident in the town of Bloomfield, CT. I am an alumna from University of Connecticut with a liberal arts and science degree. I took my EMT course at Code One in East Hartford, CT and I completed the course this past summer 2017. My future goal is to gain medical experience and later become a nurse. I am thankful and excited to be given the opportunity to work at ASM and can't wait to be a part of the community.
---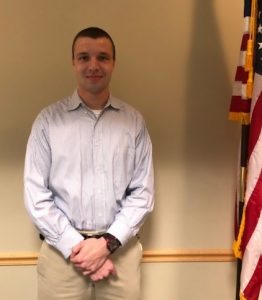 KAULMAN LENGYEL: FULL TIME, EMT. Hello my name is Kaulman Lengyel and I am 21 years old. I received my Associates Degree from Manchester Community College. I am a volunteer for my hometown fire department. I have been a firefighter/ first responder since 2012. I wanted to broaden my knowledge in the field of emergency medicine and received my EMT from Glastonbury EMS in 2017.
In my spare time I enjoy going to the gym, playing basketball and spending time with family and friends. I look forward to joining the ASM team and furthering my ability to become the best provider I can be.
---
DANIELLE CHOWANIEC: FULL TIME, EMT. Hi! My name is Danielle Chowaniec and I am 29 years old from Middletown, CT. I completed my initial EMT course at CPR Training Professionals in South Windsor in January of 2016. I have recently received my EMT-B certification and I am very excited to begin my career with ASM! After gaining some experience, my goal is to return to school to become a Paramedic.In my free time I can be found on some hiking trail with my pup Skylar, at Crossfit, or under a log at a GORUCK Challenge.
---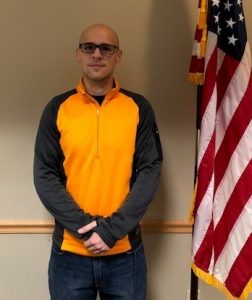 JACOB PIERCE: FULL TIME, EMT. Hello, my name is Jacob Pierce and I am 26 years old. I finished two years of undergraduate studies at Bucknell University before taking a gap year to work and travel in Australia. When I returned in 2013, I finished my third undergraduate year at UConn before deciding to get some working experience to better direct my studies. I took my EMT course at CPR Training Professionals and received my EMT-B certificate in 2016. I've been working at Eastern Mountain Sports since 2013, educating and outfitting people for adventure and travel, using experience I've gained from my own adventures hiking, rock climbing, kayaking, and more. And now I look forward to being apart of the ASM team and making a difference in the lives of those who need it!
---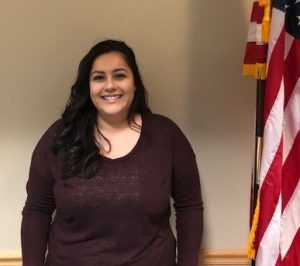 THEMALINA NISYRIOS: FULL TIME, EMT. Hello! My name is Themalina Nisyrios, but everyone calls me Malina. I'm 29 years old, was raised in Wethersfield, and currently live in Vernon. I've been in the medical field since I graduated high school, working in many different types of doctor's offices that were affiliated with Hartford Hospital.  For the last few years, I have been a PCA in Hartford Hospital's Emergency Room while taking the EMT course at Code One. I currently attend Goodwin College with plans to gain my nursing degree. With my free time, I enjoy being with my friends, family and my dog Zeus. I'm excited to join the ASM team and experience the pre-hospital aspect of medicine.
---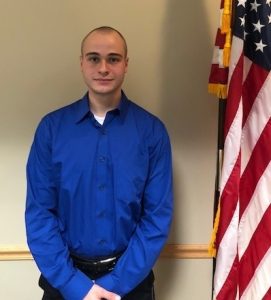 CONNOR COPPOLA: FULL TIME, EMT. Hello, my name is Connor and I'm 22 years old. I graduated Killingly High School in 2013 and went onto basic training for the Army National Guard where I am still actively drilling. I've been a member of South Killingly Fire Co for 3 years and have also been volunteering at KB ambulance for almost a year, which is where I took my EMT course. I look forward to advancing my certification level in the future and becoming a paramedic.
---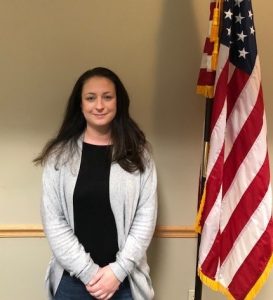 AMIE LACASSE: FULL TIME, EMT. My name is Amie Lacasse and I have been an EMT for 2 years. Over the last 2 years, I have been volunteering for North Coventry Fire Department. For the last year, I worked for Vintech at Glastonbury Ambulance. I also help teach EMT students skills at CPR Professionals. Prior to EMS, I spent 10 years as a pharmacy tech. In my free time I enjoy the outdoors. I like hiking and building on my hobby of landscape photography.
---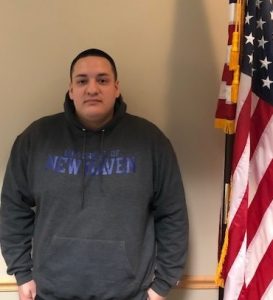 MICHAEL SANTIANA: FULL TIME, EMT. My name is Michael Santiana and I grew up in Milford, CT. I'm 23 years old and a recent graduate from the University of New Haven with a Bachelors in Biology with a concentration in Pre-Medical Studies. After enrolling in an EMT class, I started volunteering at Stratford and soon realized I made the right decision in pursuing a career in healthcare. I hope, after gaining more experience in EMS, to go to PA school. I appreciate ASM for giving me the opportunity to strengthen my patient care skills and grow as a heath care provider.
---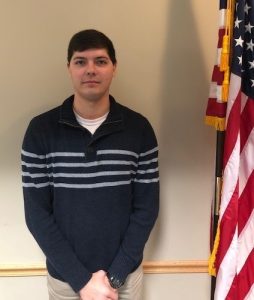 JASON DESCHENE: FULL TIME, EMT. My name is Jason Deschene, I am a Full Time EMT, I'm 22 and from Windham CT. I volunteer with the Windham Center Fire Department and I am currently taking classes at three rivers community college.