MANCHESTER – As of March 29th 2019, ASM's Michael Santiana has been cleared by Eastern Connecticut Health Network medical control for independent dispatch as a paramedic to the towns that ASM serves. Michael was hired at the Ambulance Service of Manchester in December 2017. He offered the following sentiment: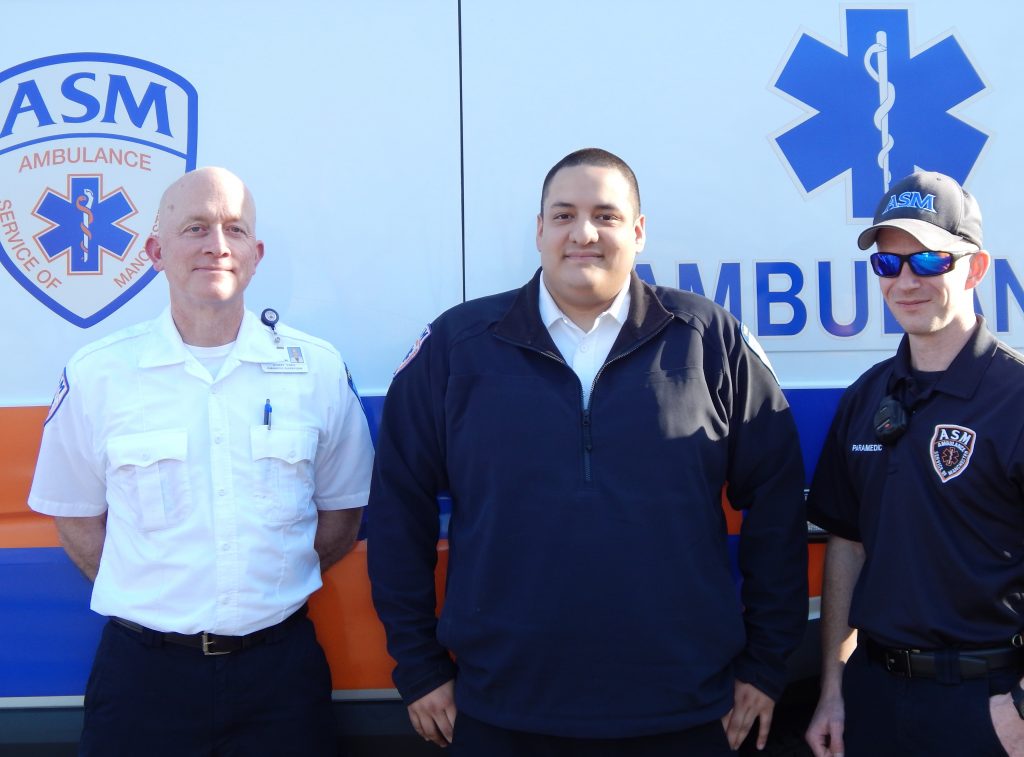 "I have been at ASM for a little over a year and am truly thrilled to advance towards the next chapter in my EMS career. I am eternally grateful for all the time both Tim Lachappelle and Bob O'Neil dedicated toward molding me into an advanced level provider. Their differing styles of practicing medicine helped me develop my own techniques as well as the ever-important ability to think critically while on scene. I'm excited to apply their teachings related to emergencies and high acuity transfers when I encounter them on my solo shifts. My precepting experience has been incredibly informative and I am excited that I am now cleared for independent dispatch."
As with all precepting phases at ASM, Michael's final approval came from Eastern Connecticut Health Network after shadowing him and his preceptors in the field as they responded to emergency calls. On behalf of the ASM Family, we would like to wish Michael the best of luck and say we are very proud to have such skilled professionals on staff.